Prof Francis Mulaa on Turning Challenges to Opportunities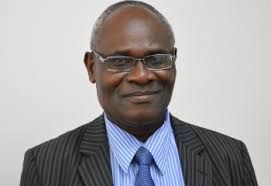 Prof Francis Mulaa is an award-winning scientist and associate professor from the University of Nairobi, and a member of the African Union High Panel on Pan African University Academic Senior Staff Recruitment.
TCC Africa: Tell me about your research career
My research career has taken different routes since the start to where I am now. Most researchers start out as an assistant under a supervisor who may retire from the lab while the researcher opts to continue pursuing the given research instead of venturing out, however, that was not my case.
I had studied my M.Sc. in the Department of Biochemistry at the Ukrainian Academy of Sciences in the then Soviet Union. At the time in Europe there had been advances in cutting edge research especially in the areas of Endocrinology and Neuroscience which in my opinion was the driving force for many medical disciplines. Upon returning, I could not cope with the slow paced research in Kenya and I decided to pursue my PhD in Nigeria under the Association of African universities (AAU) program that had just been established with its headquarters in Ghana. My supervisor at the time had an academic interest in Protein Chemistry, a field I later moved to. In 1991, I came back to Kenya, got a job and had to decide which of the two fields I wanted to pursue. Around that time, I got the opportunity to go and train in Molecular Biology and forged a partnership with the University College of London to bring up the academic world to speed with this new field since it was still at entry level in the country which still relied on traditional techniques.
I came back only to realize that there was an inadequacy of resources down to basic lab equipment in our departments related to the new fields of research I had studied. I set up a laboratory at the university and collaborated with institutions with established labs which at the time were International Livestock Research Institute (ILRI) and the Kenya Medical Research Institute (KEMRI). Consequently, the Molecular Biology training program was conceived and slowly extended to the University of Nairobi (UON) and International Centre of Insect Physiology and Ecology (ICIPE). Through this, we managed to introduce some of the mainstream techniques that were being used in molecular biology despite the fact that the limited resources and I had to be innovative and started making my own molecular reagents to use for training. I am proud to say that, one of the founding beneficiaries of this program is now the Vice Chancellor at the Technical University of Mombasa.
I had decided not to pursue works in RNA because at the time it required a lot of radioactive isotopes. This was not only expensive but proved challenging in waste management from radioactivity. I started developing non-radioactive methods for doing RNA research which I have continued to date and convinced ILRI to move in that direction.
Did you patent that innovation or was it an incremental innovation where you were building on what existed?
We were building on what existed and I used the new technology in malaria research. I not only introduced molecular techniques but also purification techniques which are usually domicile in chemistry and enzymology. This proved a breakthrough in malaria research as we developed techniques of growing malaria parasites at all its stages and were also able to purify them at a very high quality. This   project led to our first European Union Grant in 1997 – 1998. I moved from enzyme to malaria research and from then we were able to get three more grants from the European Union.
TCC Africa: From what you've told me you're extremely versatile and adaptive in applying what you have learned to different research areas. From my perspective you had already started taking advantage of the multidisciplinary approach to research before it became a buzzword and that is exciting.
What are the highs and lows in your extensive research career?
Around 2005, I got into bioinformatics when I went for a second post doctorate at the German Centre for Biotechnology, Brauschweig, Germany where they were doing environmental research using molecular techniques. Through the training, I got to see how I could apply my knowledge on RNA on the environment. On coming back, I tried to introduce what I had learnt on computational biology (bioinformatics) through partnership with ICIPE through a knowledge exchange programme. Through collaborations with researchers in the bioinformatics area and German partners, we were awarded a grant. This enabled me to reinforce my lab with state of art equipment but then challenged by low intake of students and a department that was unwilling to adapt. Later on we decided to break out of the department and conceptualized the idea to form a research Centre for Biotechnology and Bioinformatics branded (CEBIB). CEBIB was later adopted by the university. During this period, I became the founding members and steering committee member of the European Malaria Postgraduate School hosted at the European Molecular Biology Laboratory in Heidelberg. In the five years I was in the programme, I gained administrative experience in governance and management and gained insight into education institutions and industry partnership importance.
TCC Africa:   Any more lows?
Coming back to Kenya after studying abroad to a low capacity and slow paced technological advancement was a bit of a setback. There also was discrimination and perception that science in the west was better that other countries which meant that I did not have an anchor and had to find my own footing. There was also frustration of not being heard unless you were in administration.
There was also the terrorist attack that happened two years into establishing Garissa University College, where I was the founding principal, which resulted to the demise of 148 students and staff and the uncertainties brought about by the situation.
However, during that time, I got an opportunity to write a proposal on how to modify our engineering programs which I had been advocating to be modernized. A team of us got together in Naivasha and wrote the proposal which was accepted and signed by the Kenyan Government in October.
TCC Africa: Tell us about your journey to becoming the acting Principal of the College of Biological Sciences.
During my time as Principal of Garissa University College, I was incorporated to be a member of the board which is required for management at the university and doubled as a board member of Pan African University Institute for Basic Sciences Technology and Innovation (PAUSTI). Because of the experience I had gained from these. I also became a member of the education trust RATTANSI where I broadened my networks, and learned various aspects of management and government policy that molded my administrative skill to a level that enabled me to suitably manage a college.
TCC Africa: Do you see it being smaller or larger in terms of administrative duties because you've managed universities, set up programs and been part of boards?
It has been challenging since the university is established with traditions that don't fit quality modern governance structures. One of the things I advocate for is urgent proper managerial reforms especially at college level to make administration more effective. Otherwise our system which has been functioning through the dedication of the older generation might collapse.
TCC Africa: What I see is that you're injecting new ways of creating governance and managing the college to make it more effective and this is based on your career in administration that you found yourself in. As the acting principal what is your view on the kind of collaborations the college is making in increasing its research output and visibility e. g with TCC Africa or the various collaborations the specific schools are making.
As I told the curriculum committee that I head, in order to make science greater than it is, we must collaborate with industry. Using an analogy of a spider's web, no matter how many or weak the threads used to make a web the spider will still walk on it. Our weakness has been lack of proper partnerships with industries something that needs to be increased and improved.
TCC Africa: What do you think the future holds for you as an administrator and for the university?
The future from my perspective is in the partnership between Science and Engineering. You have nothing if your engineering is not to par. We have tailored our programme to make us enslaved to other people, creating curriculums to produce workers instead of technology. Technology is applied engineering as it needs an aspect of engineering. The two must work together and that can only work if you have a joint programme e.g. of dual or multiple degrees interwoven to where you cannot see where technology starts and ends. When we get there that's when we will start producing products.
We have found resources to do that. The government has agreed to support the programme. It's now for us to take it up while trying to change the mindset of conservative people.
TCC Africa: I like your vision of the future which is in terms of industry collaboration, the multidisciplinary approach towards the sciences and engineering so as you are able to produce innovations that put research into use and generating revenue.
I think that is a nice vision that the university needs to look at in the next 5-10 years, and if you are able to have the ground work done it makes it easier for the next generation to come to the university and choose subjects that are relevant to them.
Thank you so much for sharing your amazing stories about your academic journey.
By TCC Africa and University of Nairobi Team.