The 66th graduation celebration was held today 17th December 2021. The theme for this year's celebration was upholding academic excellence and resilience through technology amidst the COVID-19 pandemic.
Speaking at the celebration the Chancellor Dr. Vijoo Rattansi noted the positive strides that the university has made towards of virtual learning and service delivery over the past 20 months.''COVID-19 appears to have played the unforeseen hand in this quest to deliver cutting edge education beyond the university's four walls''. Dr. Rattansi said
The Chancellor also emphasized on the need to retool the staff, review the curriculum in order to enrich our comparative and competitive advantage amidst a revolving local and global economy.
The Vice Chancellor Prof. Kiama on his part congratulated the graduands and ushered them into the world of work having acquired the necessary knowledge, skills and behavior. He encouraged the graduands to stay connected to the university. ''we expect you to stay connected to the university and continue to espouse the values of the University wherever you will be. Learning at the university of Nairobi is such a great experience. You learn with the best and also learn from the best scholars as you interact with the industry. It truly accords you the opportunity for self –discovery, getting challenged and getting the best out of yourself''.the VC stated.
The faculty graduated 20 PHD graduands from the different departments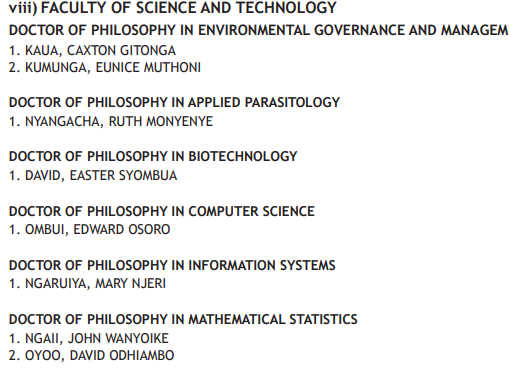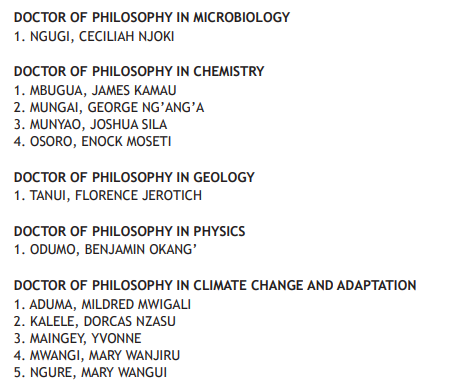 congratulations to over 200 graduands from the faculty